providing high-quality tech support and services
Illinois Dental IT and Tech Support
Finding reliable dental IT and tech support can result in various issues, increasing the chance of potential risks. The last thing you want is the frustration of running into technical issues and your dental IT service not being able to provide solutions to solve them.
Here at Erickson Dental Technologies
We understand the importance of providing high-quality tech support and services to enhance your Illinois dental practice's technology, eliminating potential risks and technical issues. If you want to know more about our services, continue reading to learn how we provide tech support for our customers and why we're ideal for your dental office.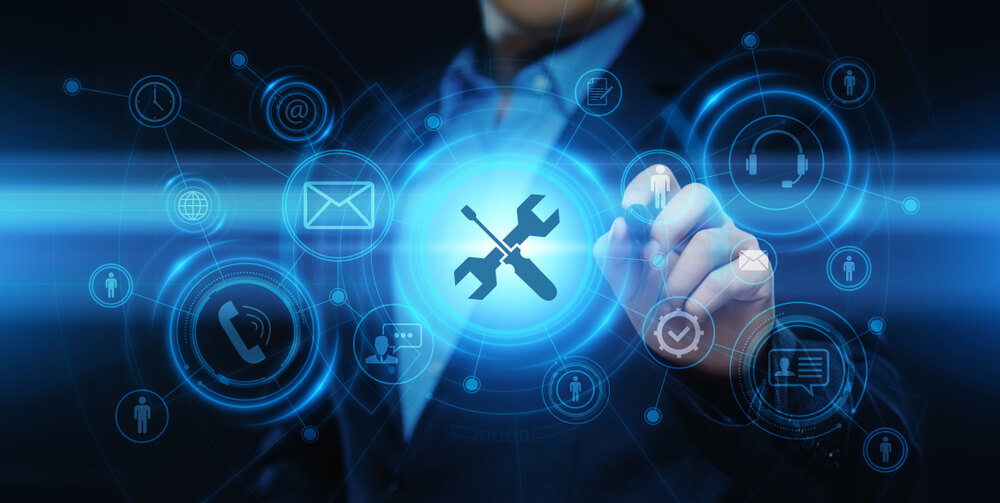 Our IT and Tech Support Solutions
When handling IT and tech support, especially dental-based tech, you want to ensure that you can depend on them should any issues that might come up. Here are several solutions we offer our customers:
Dental IT Support
One of the essential factors we offer our customers is dental IT support. There are several examples of different types of IT support we provide, including:
Dedicated Help Desk: This is a primary factor in what we provide our customers. Our response team is in operation 24/7 and ensures that your needs are met when handling technical or other issues that should arise. 
Responsive Onsite Support: Aside from our dedicated help desk feature, we also provide onsite support. This feature is ideal if you are having issues with your dental software or hardware that might require more assistance at your office.  Our team of specialized technicians strives to help your practice with any computer, network, backup, or software issue you might be experiencing. 
Software Support: This support feature primarily focuses on handling and resolving issues with your software. In fact, our priority in this factor is integrating software programs to enhance workflow efficiency. Software support ensures that your software goes through frequent updates, versions, and integrations. 
Dental Technology Support: This is another feature that we offer our customers. In relation to online support, we can help with handling the installation, integration, and networking of your equipment. As for integration, with the guidance of our technology consultants, we incorporate mills, cameras, scanners, and more for your practice.
Learn More
Dental Hardware
Our team specializes in ensuring that your dental hardware is fully functional and easy to maneuver. There are many different factors that make up our focus on this feature, such as:
Computer Systems: Our team of software specialists ensure that your custom-built computer systems are functioning correctly for efficient workflow.  With our use of integrations in imaging software, we strive to configure systems based on your practice management. This is to eliminate the frustration of managing it on your own. 
Security Appliances: Security management is one of the most essential factors when managing your hardware systems. With the aid of our network security equipment, we specialize in incorporating managed firewalls to ensure that your data is secured. Another thing we can help with is protecting your private and public networks. 
Peripherals: Peripherals are ideal for your workspaces in strengthening workflow for yourself and your team. We offer specialized peripheral tech such as scanners, mounts, monitors, and more. Incorporating peripherals in your workspace not only helps your practice, but it helps your patient as well.
Installation: This factor is also in relation to our online support. Once we've established a layout plan for your workspace, we will start installing and integrating the equipment. Another beneficial factor we provide to our customers is an onsite technician to review the functions of the equipment.
Learn More
Dental Security
Another essential factor to consider when managing your dental equipment is its software security. For this, we offer the following: 
Managed Security Services: This factor manages your security by preventing breakdowns and other issues with your software. Our team can troubleshoot challenges and provide solutions when utilizing managed security services. 
Email Encryption: This security feature helps to keep your team and patient information safe when handling email by integrating with Microsoft to enhance our security. 
Network Security: We incorporate WatchGuard firewall security solutions for software and tech support. This typically protects against cyber threats.
HIPAA Technical Safeguards: This factor varies based on security costs, capabilities, size, and more. This is for structuring a plan based on your budget and workspace.
Data Backup
This feature ensures that the data collected from your dental practice is organized and prevents the risk of loss or other issues. With the help of our DentaVault and local backup service, it encrypts your lost data for quick access.
IT Consulting
IT consulting helps to guide your dental office through any queries or IT issues you might encounter when handling the hardware or software. Consulting can be for managed services, hardware, support, backup, or security.
Phone Systems and VoIP
Phone Systems and VOIP ensure that your dental phone system is efficient and easy for your practice. Aside from our help desk, which helps handle all your questions, comments, or concerns related to this feature, we also offer repair, software integration, backup, and remote access for all VOIP and phone system needs.

dental practices supported

dental systems installed or serviced

inbound calls fielded last year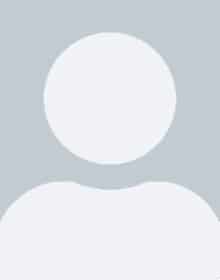 M. Thompson
"We switched to Erickson Tech last year from a larger company for our office IT needs and we are very happy with our decision. All of the techs we've had come out to our office have been respectful and competent. Personal, professional service."
Why Work With Erickson Dental Technologies
Here are four reasons why you should partner with Erickson Dental Technologies for all your dental IT needs:
Focused on Dental
We're a primarily dental-focused business for IT and tech support. Our teams are proficient in dental technology and provide 24/7 guidance for our customers.
Industry Trusted Name
We have been helping Illinois dental practices with IT and tech support for over 30 years. Over time, our goal of enhancing our services has strengthened by incorporating reliable systems for our customers.
Staffed Help Desk
We offer a variety of support in handling software and hardware for our customers. We eliminate the hassle of AI-based chatlines, and our team comprises technology specialists and consultants who are always available with our state-of-the-art VOIP and phone systems for your convenience.
Family Business With Family Values
We're a family business that focuses on the customer's needs whenever they might encounter an issue or need efficient guidance. We're committed to providing high-quality services for our clients.
Family Business With Family Values
Receive a Free IT Assessment from the Erickson Team Today!
There are many different reasons to look into IT and tech support for your Illinois dental office, especially if you are worried about potential threats from hacking or cyber attacks.
Although, with our help, you can rest assured that your data is safe and protected using our software support systems. If you're interested in installing tech support in your dental practice, contact our IT experts today for a free assessment.