Gallup found that 45% of U.S. employees worked remotely at least part-time in 2021. Of that 45%, 25% were fully remote. For dental offices, the administrative staff was the most likely to work from home. Other employees may have altered their schedules to minimize the number of people in the office at one time. Regardless of the exact configuration, remote workers were and are a security risk.
Unsecured endpoints such as an employee's laptop or home computer make it easy for hackers to compromise a device and breach the primary server where all data is stored. Dental practices need to look at ways to secure these connections. Remote Access and Virtual Private Network (VPNs) are two methods of providing secure access between a remote employee and the office.
What Is a VPN?
VPNs are a way to secure communication between two points. They create tunnels that hide the information passing through the tunnel. For example, VPNs mask the IP address of your connection, so your activity cannot be traced. Since most connections are also encrypted, whatever is sent over the VPN is also encrypted.
Benefits of VPN
Virtual Private Networks keep internet traffic private and secure. They also provide alternatives to traditional internet operations through benefits such as the following:
Avoid Data-Throttling. Internet providers use data throttling to maximize internet speed. With VPNs, ISPs cannot see the data going through the tunnel, making it less likely that they will throttle a connection.
Avoid Bandwidth Limitations. Virtual Private Networks may help with bandwidth throttling. If websites load slowly or the connection runs slow at times, the ISP may be adjusting the bandwidth. That variation can be annoying when employees are trying to work remotely.
Cheaper Leased Line Alternatives.VPN configurations may offer leased-line savings, especially if the practice has several locations. Instead of paying for dedicated or slow dial-up connections, use public internet connections with an encrypted VPN connection.
Cheaper Phone Charges. A Virtual Private Network may be able to reduce long-distance phone charges. For example, a local ISP could be used as an access point to reach the practices core solutions instead of using dial-up connectivity.

What Is Remote Access?
Remote access means allowing one device to access another at any time. Dental offices can have employees use their computers to access applications and files stored at the office or a third-party location.
Benefits of Remote Access
Remote access capabilities are often integrated into the operating system or can be purchased as a separate application. With remote access, dental offices can enjoy the following benefits:
Simple Setup. Remote access capabilities do not require firewall modifications or a particular setup. It does not require special connections, and employees can deploy the application from their workstations or laptops.
Sustained Workflow. With remote access tools, employees can work seamlessly with office applications. They can schedule appointments, bill insurance carriers, and maintain patient files from their desktop, laptop, or tablet.
Strengthen Security. Setting up remote control access with multi-factor authentication (MFA) ensures a more robust security posture. MFA requires two forms of identification to ensure that the person accessing the system matches the person's credentials.
Which Is Better for Your Practice?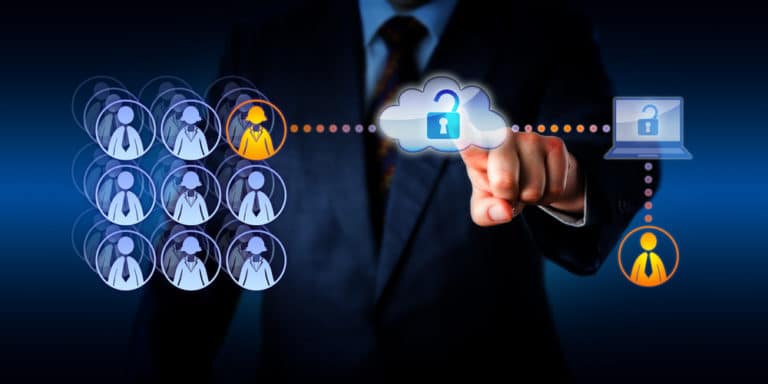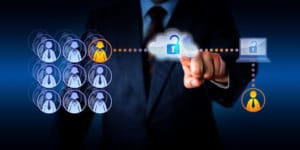 Both virtual private networks and remote access technology can work for dental practices where employees work remotely. Deciding which is better depends on the size of the dental practice and the level of technical support. Flexibility and control are also essential considerations when looking at remote connectivity. Several things to consider when looking at remote connections include the following:
Multiple Locations. Dental practices with multiple offices may find VPNs to be more attractive than remote control access. VPNs create a private network over a public internet that connects different locations. Once a VPN is configured, employees can log in and access resources on the shared network. MFA is not required with VPNs; however, it should be implemented. VPNs are not above being hacked.
Single Office. VPNs may be unnecessary for a practice with a single location. If one or two remote connections are required, it would be faster and less expensive to use a remote control access tool. Individuals would activate their remote connection and sign into the network. They would be able to schedule appointments, pay bills, and issue invoices through the remote connection.
Minimal Technical Skills. Remote control access applications or tools are easy to install, especially if they are part of the operating system. Even stand-alone applications can be installed in minutes. Remote access solutions can be installed and configured remotely, making setting up non-technical personnel equipment easy.
Technical Expertise.Virtual private networks require more technical expertise to set up and configure. Firewalls will need to be changed and access control rules modified. VPN clients must be installed on each target machine. Occasionally, a VPN solution will not work with older devices with conflicting security measures. In most instances, installing VPNs requires technically qualified individuals that can ensure strong security measures are in place.
Flexibility. Remote access has more flexibility in terms of setup and use. The application operates on any device, so there's less chance of a problem arising during installation or activation. It can be up and running quickly. However, remote access does not offer the same level of control as VPN solutions.
Control. Virtual Private Networks offer more control over connections as they are controlled through point-to-point connectivity. Access is not granted unless the user requesting access has been already established. This control also means that adding or removing connections takes time to ensure that the network integrity is maintained.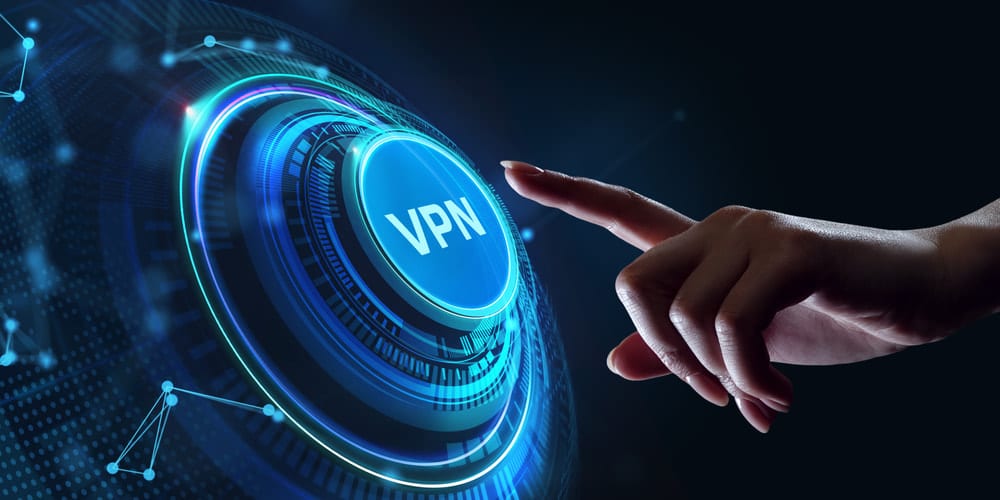 Want Help Setting Up a VPN or Remote Access?
Deciding on the right solution for connecting remote staff can be confusing. With multiple factors to consider, dental practices may need to look to professionals to learn more about virtual private networks and remote access technologies. Erickson Dental Technologies has the expertise to help you make the best decision for your practice. Contact us today to discuss your dental practice's IT needs.