Computers help streamline business operations, but they lag without proper maintenance. Regular computer maintenance ensures your dental practice runs smoothly, freeing you to focus on your patients.
Why Dental Practices Need Regular Computer Maintenance
Without regular computer maintenance, your computer is at risk of virus infections. Hackers can easily access your patient records and compromise your HIPAA adherence.
Over time, computers encounter glitches and get bogged down with cookies and unnecessary files, lowering the operating system's speed. Maintenance keeps your computer clean so it runs efficiently at ideal rates.
Regular computer maintenance takes time and effort. It can be a significant task for a dental practice employee in addition to other duties. Outsourcing the job to a qualified tech company like Erickson Dental Technologies gives you peace of mind and ensures you can focus on patients without worrying about your office network.
What Are the Benefits of Computer Maintenance?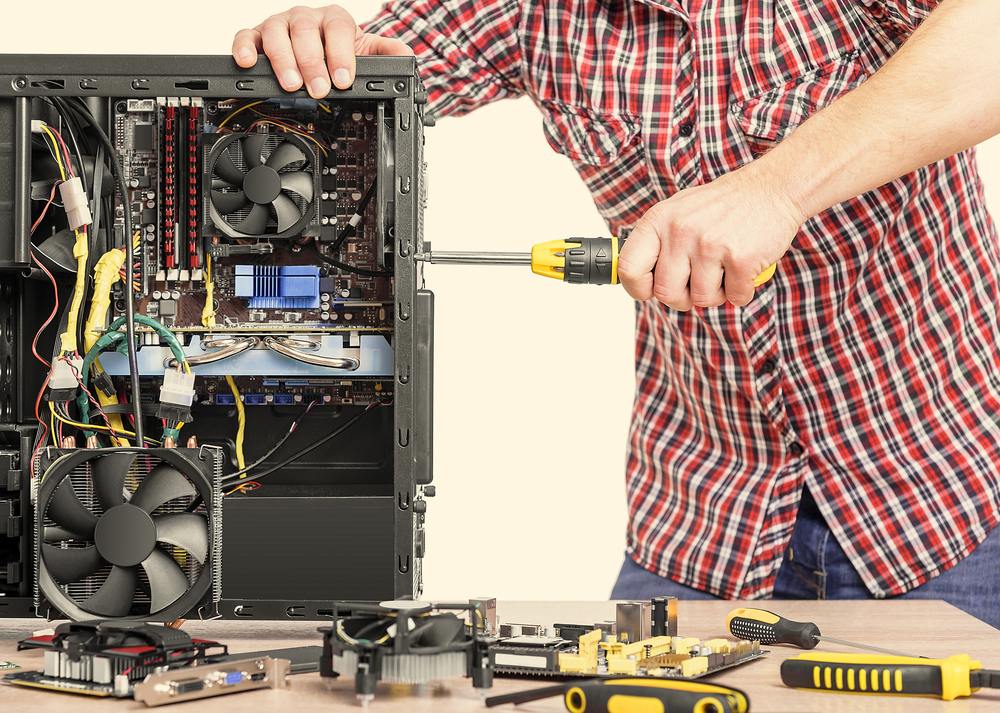 The benefits of computer maintenance are that you'll keep your hardware in working order for longer and won't risk losing your business information. You can schedule regular maintenance and simultaneously backup client data, ensuring you always have access to all records, regardless of what may happen in the office.
A computer without regular updates is susceptible to hackers and data loss, meaning you could lose patient records instantly. Malware detectors and virus blockers routinely update their programs when there's a new threat, so regular maintenance will ensure your computer has the best protection available.
If a virus infects your computer with malware, you might accidentally send that harmful program to all the clients in your address book.
Maintenance also ensures your computer won't lag. Each time you need to wait for a web page to load or a program to open, you're wasting precious minutes of work. Regular maintenance keeps your computer running at optimal speed, allowing you to complete administrative tasks promptly.
How to Ensure Proper Computer Maintenance at Your Dental Practice
Starting with secure hardware is critical to optimal computer performance. At Erickson Dental Technologies, we can custom-build computers and servers for your practice. You can choose the necessary components and ensure plenty of storage for client records, x-ray files, and accounting programs.
Many offices are paperless, but there's still a need for an in-house printer and other accessories to keep your business running smoothly. Erickson Dental Technologies has all the necessary peripherals to provide backups, automation, and printing capabilities.
Once you have the best computers for your practice's needs, you can let us focus on the IT needs to keep things working efficiently. Our professionals have experience with dental software and can install and upgrade programs as necessary.
With everything established in the office, we'll set up a reliable backup for your server. We use a patented service called Dentavault, offering the utmost security for client data and patient records. Offsite backup provides an additional layer of security to all your business information.
We monitor overnight automation of the backup process to ensure you don't experience downtime during the workday. We also provide remote security to protect your network from cyber-attacks. Firewalls and scanning engines prevent viruses from infecting your hardware and causing a data breach.
At Erickson Dental Technologies, we understand that your patients trust you. We follow HIPAA guidelines to protect all data in your systems. This service includes email encryption to encode private information you need to share with other professionals.
How Erickson Dental Technologies Can Help Your Practice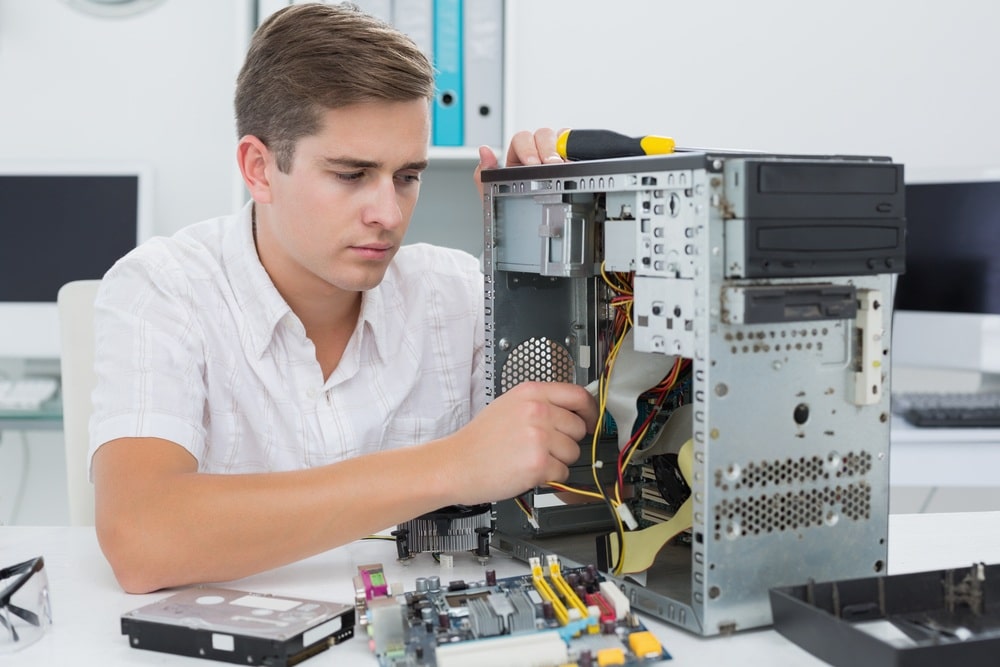 Dental practices are small businesses focused on patient care above all. Hiring an IT employee can be cost-prohibitive, so outsourcing your computer maintenance is an ideal solution.
The professionals at Erickson Dental Technologies offer services that cover all your computer needs, including:
Backup consulting
Hardware consulting
Managed service consulting
Security consulting
Support consulting
We have more than 40 experts working to install and maintain computers for over 15,000 dental workstations. Our services include setup, maintenance, support, and updates to keep your practice on the cutting edge of dental technology.
Contact Erickson Dental Technologies today to learn more about proper computer maintenance at your practice. Start with a free assessment and learn how we can help you boost your business.