Dental IT support is one of the best tools at your disposal. It makes life easier for your team and boosts patient satisfaction by streamlining your processes so that you can deliver optimal customer service.
At Erickson Dental Technologies, we offer the support you need for everything from data backup and recovery solutions to billing and records management. Our dental IT support makes your team more efficient and is HIPAA compliant.
Efficient Patient Management
Dental IT support can help simplify your practice in several ways, such as patient records and billing. By streamlining these processes, you can free up time to focus on providing quality care to your patients.
With an intuitive system, your patients can book appointments, choose treatment options, and pay fees all online. Then, in just a few clicks, they can check on their appointment status or phone us if they need help.
In addition, having reliable data security systems can give you peace of mind, knowing that your data is safe and secure. When emergencies happen, many dental IT support professionals are available 24/7 to make sure everything gets back up and running as quickly as possible.
Digital X-rays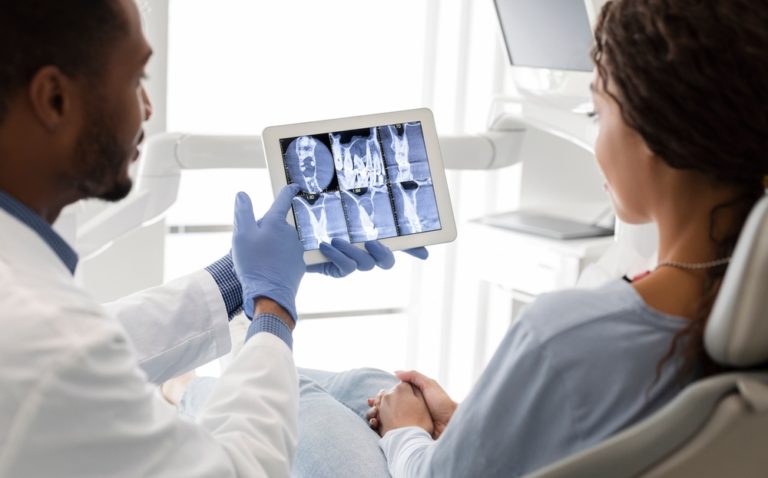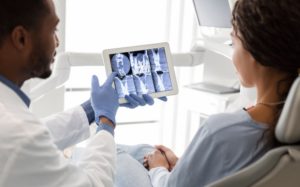 Dental offices across the country utilize digital x-ray software/hardware to easily store each patient's oral health records. While the film used for a digital x-ray looks similar to that of the traditional x-ray, the sensor is actually an electronic device that is connected to a computer. Once the device captures the desired images, they are projected onto the screen almost instantly for the patient and dentist to view.
As with any type of technology, digital x-ray systems can go down from time to time which is why having a reliable dental IT support team on standby is vital. Experienced dental IT support professionals can not only help if there's a problem with the digital x-ray software/hardware, but can also assist in updating a current system as well as any new installations. Additionally, a reliable dental IT support team will also provide guidance as to what your dental practice's best options are moving forward.
Data Backup and Cloud Storage
Dental practices are under a lot of pressure to maintain compliance with patient data privacy regulations, which is where data backup, recovery, and cloud storage come in. Dental IT support is a proactive approach that provides data backup and recovery services during a data breach. Data backup and recovery can also help with billing and insurance claims.
In addition, dental IT support can help streamline your practice by providing cloud storage for your electronic medical records. This solution's extra layers of security will ensure that your patients' personal information is protected.
Cloud computing also offers opportunities for remote access. Remote access means you don't have to be physically present at the office for everyday administrative tasks such as email management or creating reports.
Integrated Software: Connectivity Between Devices and Apps
Having all your software working together in an integrated system saves you time and hassle. How much easier would your office operate if all of your devices could communicate seamlessly? That's not always the case when you use different software and systems. Dental IT support ensures that all your devices are connected and working together correctly for a seamless experience.
Your office's cameras, printers, X-rays, and scanners work effectively together.
Scheduling appointments and ordering supplies is much simpler.
The dental phone systems support connectivity, saves you time and frustration, and helps you communicate with clients effectively.
Your team no longer has to shuffle from one device to another to complete a task because the software communicates seamlessly across devices. That means your dental hygienist can input information in a patient room and by the time that patient makes it to the front desk, your receptionist knows what they need to schedule.
Improving Efficiency Through Automation
Dental practices are often hectic, with patients coming and going all day, which makes it challenging to keep track of daily activities. Dental IT support can help automate some of the daily tasks using management software. Automation eliminates human error and frees up time for the dentist to focus on more critical sectors. Automation also helps improve the practice's overall efficiency.
The Best Dental IT Support for Your Practice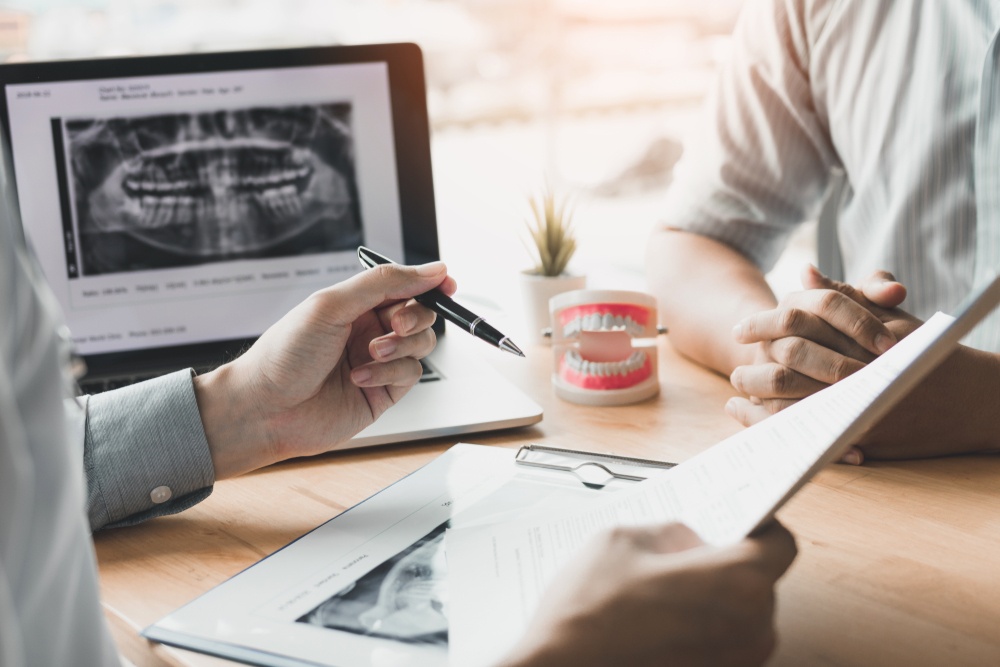 Here at Erickson Dental Technologies, we believe patients can get better treatment with the right technology and approach. That's why we offer an intuitive support service designed to address any concerns and queries without compromising efficiency or workload.
Our platform has several features that will save you time and money, including automated processing that requires no human involvement.