It requires a certain level of technology to compete favorably in dental practice in the modern world. Basic operations such as patient data management, specialized software, and dentistry equipment have seen significant advancements in recent years. The improvements present additional capabilities and advantages that are worthy of exploring.
Such technological advancements also call for expert dental office IT support. Most dental offices do not have full-time IT staff, and one or two IT employees cannot effectively manage the IT support satisfactorily. This scenario makes outsourced IT support services eminently attractive in dental practice.
Erickson Dental Technologies boasts over 30 years of experience providing exclusive dental office IT support services. Over this period, we have partnered with numerous dental practices to plan, implement, and support computer-based dental technologies. We continue to instill our founding values into dental office IT solutions to empower patients, safeguard data, and streamline processes.
Benefits of Specialized Dental Office IT Support Services
Whether you manage a single dental unit or run multiple office locations, the benefits of outsourcing IT support services are immeasurable. Erickson Dental Technologies consultants are well-trained and experienced in effectively dealing with your IT support needs.
To understand the advantage of managed IT support services, you must know how each of our services impacts different parts of your operation. Here is how some of our services' primary areas make a significant difference in your office.
1. Hardware and Installation Services
The type of hardware and network equipment installation in a network is essential to its performance. Like any other network, a dental office requires quality servers and system computers backed up by various peripheral devices for efficient operation. Again, even cutting-edge hardware requires strategic planning and integration to serve you effectively.
Strategic planning and installation also involve managing the available space effectively to maintain your desired outlook and impression to clients. Integration of peripheral equipment such as printers and CCTV cameras streamline your office's workflow and enable remote monitoring. Tidy cabling and mounting of network equipment also contribute to the overall office aesthetic and ease troubleshooting and repairs.
We provide state-of-the-art dental computer systems, peripheral devices, and intelligent cabling systems to improve workflow and optimize efficiency. Our servers and computer systems are custom-built to fit the needs of dental practices. Additionally, we install and integrate peripheral devices such as printers, CCTV cameras, and others.
Benefit from ergonomic dental equipment mounting systems that help you save space while improving your workflow and efficiency. Our innovative cabling systems ensure economy, discretion, and tidiness.
2. Backup and Data Recovery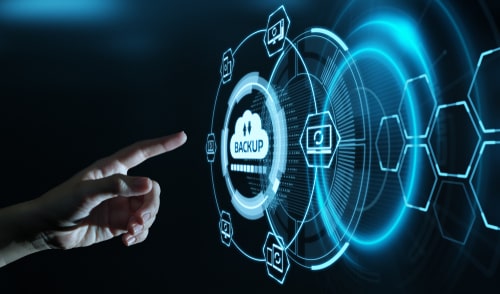 The dental practice relies heavily on data for daily planning and long-term strategy formulation, like any other business. Patient information, billing information, material inventory, and other critical data must be kept safe, redundant, and readily available for quick recovery.
Erickson Dental Technologies uses industry-grade backup systems to safeguard your data. Some features of our backup solutions include:
DentaVault: A custom-built backup system for dental practice to provide ultimate peace of mind.
LocalVault: Encrypted backup devices placed within the office to quickly recover lost data.
Offsite backup: We back up your data to a Tier III offsite data center.
Automated backups: We offer nightly backups to secure your data against network breaches and save time.
3. Security and HIPAA Compliance
With the increase in cybersecurity cases, it is prudent to take a step in securing your network. Hackers can easily access patient personal and medical information from unsecured servers and networks. Unsecured networks could also suffer ransomware attacks, leading to significant financial consequences.
Breach of patient privacy and the legal proceedings that follow a data breach are other things to avoid by securing your network.
Erickson Dental Technologies protects your network by installing business-level strength firewalls to act as your system's first line of defense. Our security services incorporate an antivirus to protect your system against viruses and malware. We also offer email encryption to ensure that you transmit patient data securely.
The Health Insurance Profitability and Accountability Act regulates the protection of patients' personal information and medical records. Technological advancements like the emergence of the internet of things (IoT) continue to change how we work and challenge compliance. Therefore, you will need a cybersecurity expert to protect your network. We help our clients develop and update strong HIPAA safeguards and compliance plans that fit their setup and integrate well with the workflow.
4. Helpdesk Support
No matter how well the hardware is set up, you require technical support to ensure everything works as it should. The system also required regular maintenance, repairs, and parts replacement from time to time. Customer support should be available and experienced in resolving any operational issues in the shortest time possible to avoid downtime.
Erickson Dental Technologies customer support services are always available, with an average hold time of 30 seconds on all your calls. Our managed IT support services come with the advantage of predetermined and fixed prices to enable you to plan your finances better. We offer clients several customer support services, including:
Computer repair services and fixing issues with existing hardware to integrate dental technology
Software installation and combination of different functionalities for effective performance
Timely software updates to maintain productivity and bolster security
Installation and repair of intra-Oral cameras to fix functionality issues and image challenges
Installation and integration of digital x-ray equipment without disrupting the existing system and its applications.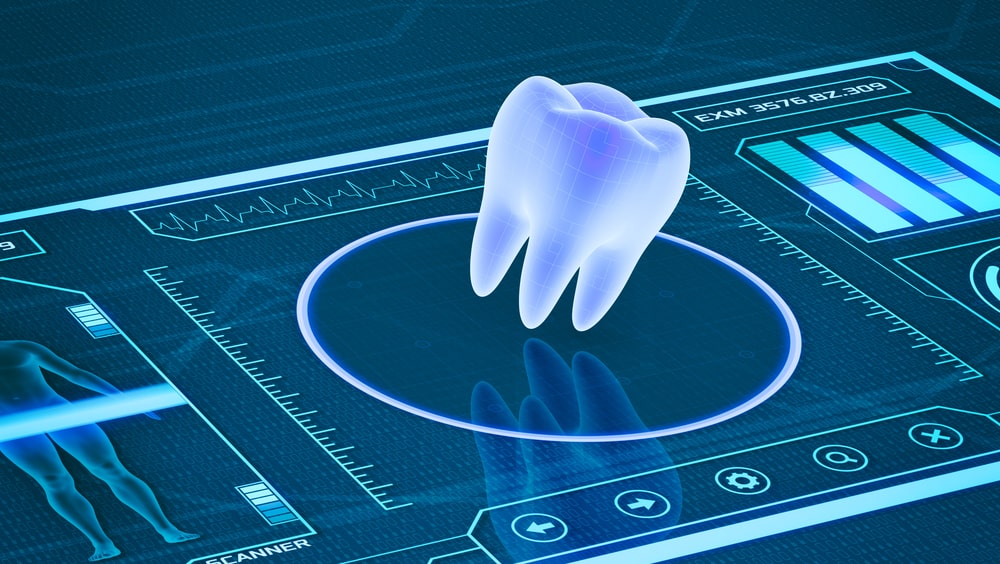 Suitable IT Solution Services for Your Dental Practice
A good deal of average IT support providers may not avail of reliable dental office equipment specialists in emergency cases. Dedicated dental office IT support services are provided by knowledgeable and experienced experts specializing in the practice's IT systems and applications.
Erickson Dental Technologies provides managed IT services for dentists. We specialize in assessing dental practices' IT posture to determine and deliver customized solutions for each practice. We go further to ensure that our clients get the full benefits of our services through reliable and expert technical support. Contact us today to find out how you can rely on our IT support services and find the peace of mind to focus on your clients.