As a dental practice, cyber security probably isn't the first thing on your mind. Between labor shortages, pandemic-related financial frictions, and patient-centric strategies, putting time aside to manage your network security may seem unnecessary. But that's a mistake. Last year, cyber security breaches cost hospitals and dental practices over $6 trillion.
Since most dental practices are small-to-medium-sized businesses, it's not uncommon to feel relatively sheltered from high-profile cyber security threats. However, here's the truth: 43 percent of ALL data breaches involve small-to-medium-sized businesses. And the average cost of a data breach for SMBs or any company with less than 500 employees is $2.98 million. Let's check out a few more alarming statistics below:
So, how do you protect yourself from this swarm of cyber threats? After all, the average dental practice can't afford an in-house team of IT professionals or expensive cyber security solutions. Here are four must-perform actions to ensure your dental practice is safe from threat actors.
1. Encrypt & Protect Your Emails
Your emails help you and your dental staff keep track of patient needs, communicate effectively internally, and navigate a variety of vendor relationships. However, they're also a prime source of data breaches. Encrypting emails with best-in class permissions and encryption technology helps mitigate email-related breaches.
Additionally, antivirus software and firewalls can also prevent any malicious attachments from causing harm. At the end of the day, email protection isn't only about protecting your practice; it protects your customers.
The healthcare industry has the highest number of ransomware attacks, and 94 percent of that ransomware is delivered via email. Make no mistake; your practice will be targeted by phishing emails at some point. Last year nearly 90 percent of all businesses received a verifiable phishing attack, and unfortunately, only 3 percent of targeted users report malicious emails or recognize them. In other words, that 90 percent only includes the tiny sliver of phishing emails that were actually recognized.
Dental Email cyber security FAQ
What Is Phishing?
The practice of sending fake, fraudulent, or seemingly innocent emails to dental practices. These emails often have malicious attachments or links to websites that download dangerous files onto your computer. They may also attempt to steal email credentials to gain access to your email account.
What Is a Business Email Compromise (BEC) attack?
When hackers get access to your email, they can use it to send out phishing attacks and credit card scams to your customers and clients. This is a Business Email Compromise attack.
2. Leverage the Right Antivirus Software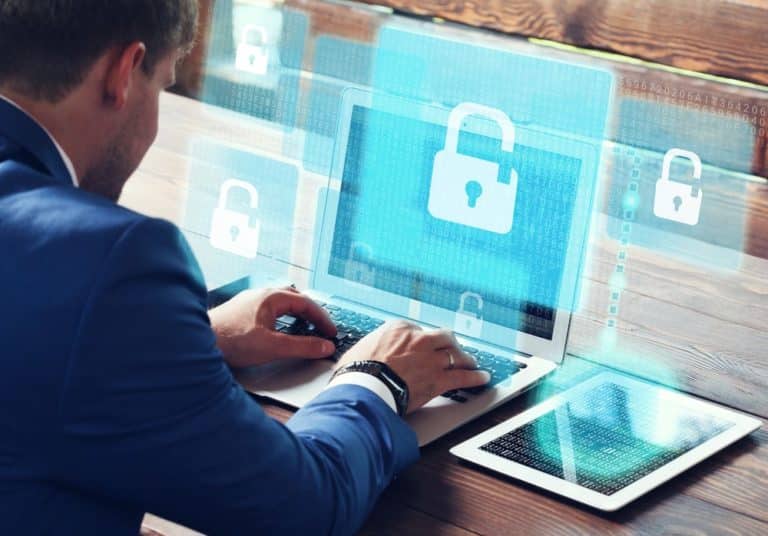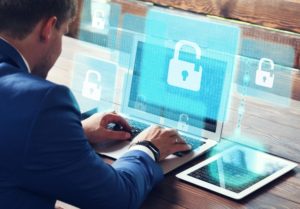 Time for the harsh truth: encryption and firewalls can't protect you from every threat. You need a 24/7 defender that will identify and destroy threats that leak through your other defenses. For example, in 2017, 400,000 machines were infected by the Wannacry virus.
The damage from this single virus was over $4 billion. Many of those with world-class antivirus software were spared. Recent reports suggest that 5.4 billion Wannacry virus attacks were blocked by antivirus programs.
Top-tier antivirus solutions (e.g., Bitdefender Antivirus, etc.) are capable of detecting nearly any threat that leaks through your firewall. In fact, antivirus software will also flag and detect phishing attempts, prevent users from visiting dangerous websites, and even detect brand-new viruses before they become massive threats to you and your practice.
Dental Antivirus FAQ
Which Antivirus Should I Use?
It depends on your needs. We're partnered with Bitdefender Antivirus – a world-class antivirus leader.
What Is a Virus?
Technically, a virus is a specific type of computer code that's meant to spread to other computers (like Wannacry). However, antivirus software actually defends against malware, viruses, ransomware, and a variety of different malicious threats.
3. Utilize the Correct HIPAA Technical Safeguards
Since dental practices fall into the healthcare space, your business needs to comply with HIPAA Technical Safeguards. Unfortunately, many dental practices get tricked by large IT companies stating that enterprise-grade security solutions are a necessity.
Below is an example of a few of the requirements included in this HIPAA document:
Access control
Audit controls
Authentication
Encryption
And more
While there are certain HIPAA components you are required to follow, HIPAA documentation specifies that businesses should find a balance between "identifiable risks and vulnerabilities" and "the cost of various protective measures and the size, complexity, and capabilities" of your business. It's encouraged to partner with a top-notch dental IT provider to discuss the finer details of HIPAA, but keep in mind that you don't need to break the bank to secure your business.
HIPAA Technical Safeguard FAQ
Which Technical Safeguards Do I Need to Follow?
It depends on the size of your practice, your unique setup, and your overall business structure.
Do All Dental Practices Need to Follow HIPAA Technical Safeguards?
Yes.
4. Always Use a Firewall
Forty-five percent of successful data breaches involve hacking. You don't want anyone accessing your dental practice's network without permission, and the buck stops at your firewall. The average dental company only protects five percent of its folders properly, which further translates to regularly updating your data backup and disaster recovery plan.
If a single threat actor successfully worms their way into your network or delivers a malicious file to your staff, you're in big trouble. Luckily, firewalls help protect millions of businesses from threat actors. In fact, the global firewall market is expected to reach $4.3 billion by 2023.
When it comes to network threats, your firewall is your first line of defense. Luckily, firewalls are incredibly effective at what they do. A good firewall monitors your network around the clock, identifies any potential threats, and mitigates them – all without you ever even knowing it happened.
Dental Firewall FAQ
What Exactly Is a Firewall?
It's easiest to think of a firewall as a filter for your network. Every digital entity is assigned an IP address. Your firewall only allows certain IP addresses to send data packets to your computer (for example, the software you use or the websites you visit).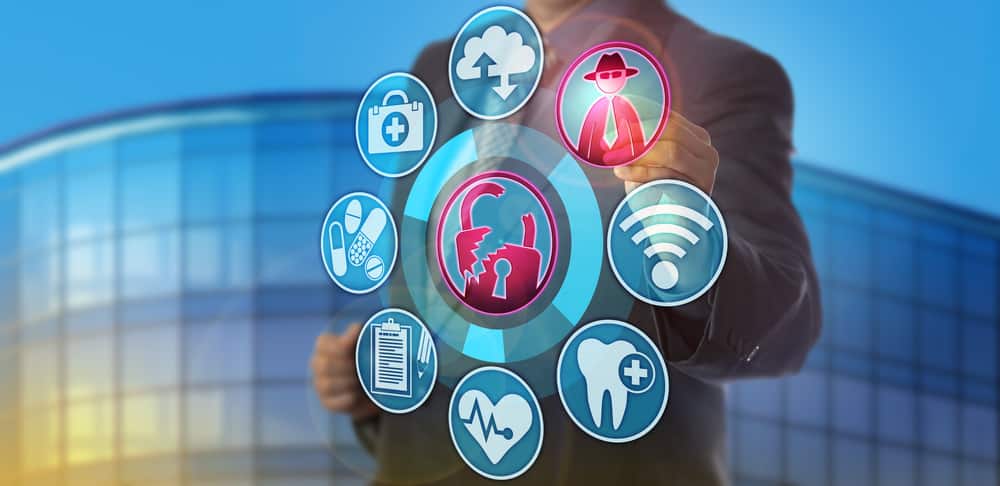 Are You Ready to Secure Your Practice?
cyber security threats can cause you significant emotional and financial harm. You need to implement the correct cyber security safeguards, but you probably don't have the time, experience, or staff to implement these solutions at scale. We can help.
At Erickson Dental Technologies, we specialize in securing dental practices using best-in-class cyber security practices and best-of-breed technologies.
Are you ready to protect your practice? Contact us today.