It doesn't matter how technologically savvy your office staff is. There are bound to come days when, for one reason or another, technology fails. You may experience too many strange outages to continue using your old methods of IT management. Your dental practice also risks extensive downtime and extended service hours without help.
IT services for dental practices are becoming increasingly important as technology evolves. The following are six reasons why outsourcing IT services is the best decision for your practice.
1. Saves Money
Technology has carved out a significant space in dentistry, meaning all your office equipment requires a hefty investment. On top of the initial equipment costs, you will also have to invest in programming, software, updates, and IT support so that everything runs smoothly.
In addition, when tech issues arise, your office staff may need to prepare to handle the job, resulting in a loss of productivity. You can avoid this loss when you outsource IT services by offering capable professionals with the right expertise to sort out any problems.
Outsourcing IT services and using a managed service provider can save you money with their expert strategies. You can concentrate on providing your patients with high-quality dental care without worrying about technical issues and costs.
2. Professional Monitoring
You may be the local computer genius, but you can only be in one place. When you rely on non-specialized staff to handle minor technical issues, you may face a more significant issue down the road when they fail to detect problems immediately.
The most promising option is to find an external service provider who monitors your network and responds when there are problems. Your practice will benefit from a qualified IT professional keeping an eye on your equipment. They will test the strength of your network, ensure that everything works properly, and keep an eye on your security.
3. HIPAA Compliance
Health care is the latest technology frontier, and practitioners are under pressure to adopt cloud computing, video conferencing, EMRs, and other new and emerging technologies. The increased use of technology brings new concerns about data protection and privacy, making HIPAA compliance more important and complicated than ever.
The Health Insurance Portability and Accountability Act (HIPAA) requires you to ensure the security of sensitive patient information. Your office must protect all electronic records with encryption technology and monitor access restrictions with a firewall.
An IT service provider can assist you in achieving and maintaining HIPAA compliance by developing a secure network and installing the proper equipment and software.
4. Higher Security
Keeping an eye on your business is no easy feat. With hundreds of patients in your dental office, it's easy to lose sensitive information or be at risk for data theft.
Outsourcing your IT security services is not just a one-time decision. You may have long-term contracts with an IT firm that can extend your risk in the event of a cyberattack. While security breaches will likely occur at some point, you can lessen their chances by allowing an experienced and professional service provider to handle technology.
Considering the potential effects of ransomware on a small business, you need to keep a tight rein on technology. Outsourcing IT services means your office will have access to professionally trained people who understand how to protect sensitive data and prevent security breaches.
By securing a remote service provider, you can guarantee that your practice is more secure when outsourcing IT services. An IT firm will make all the needed changes in the network to ensure that only authorized users have access to patient information. They will implement robust security measures that include antivirus and encryption.
5. Data Backup and Recovery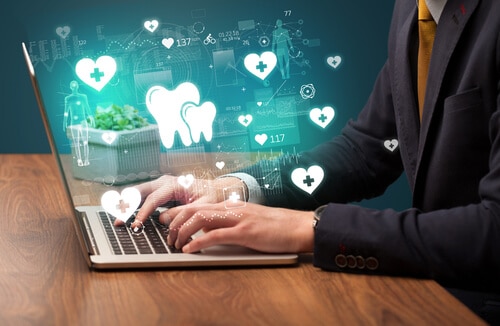 Protecting your data is an essential part of network security. No matter how good your office staff is, they may need help to save all the information quickly. If a computer fails, you will have no backup when disaster strikes.
With loss prevention and recovery services, your practice will benefit from a total solution. A professional service provider can install high-security backups that automatically retrieve data and store it on separate servers in case of loss or damage to the central server.
Daily backups can protect your data from accidental destruction and secure a complete backup of day-to-day operations. They also help prevent data loss by creating an offsite copy of your information. Your office will benefit from automatic backups that you can restore quickly in case of a significant system failure.
6. Round-the-Clock Support
IT issues are common in the dental office, but some problems require immediate attention, while others can wait until the next day to solve them. A proactively managed service provider with consistent 24-hour technical support is a good solution for all situations.
An IT firm will put all its technical knowledge and experience at your disposal from start to finish. They will work around the clock and offer round-the-clock support to ensure that problems get fixed as soon as possible.
A dependable managed service provider will also schedule regular maintenance checks to ensure everything runs smoothly.
Turn to Erickson Dental Technologies for Your IT Services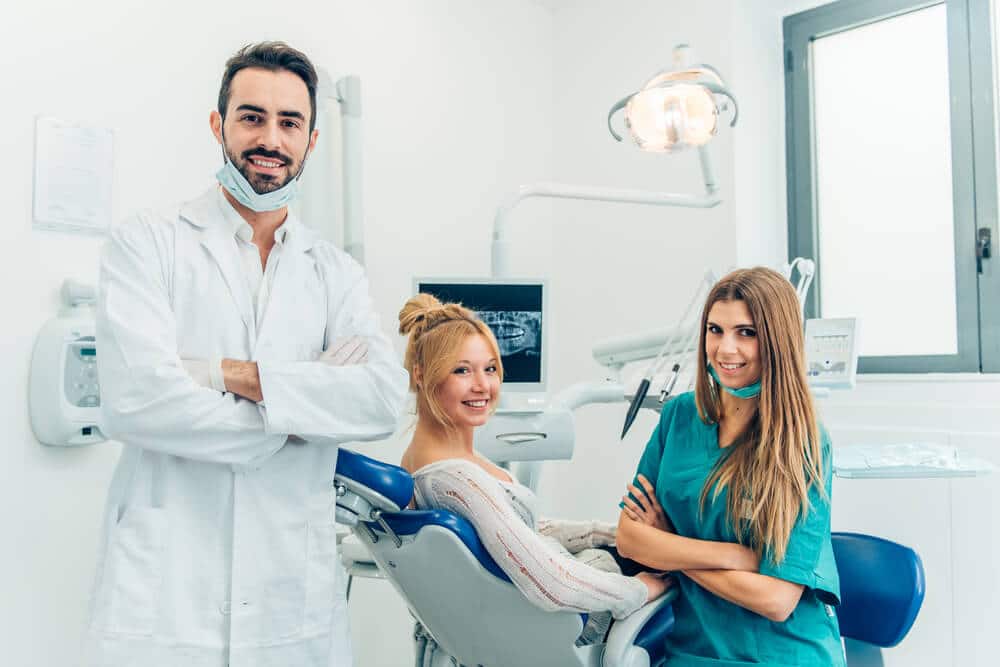 In an era of advancing technology, dentists face many technological challenges. In addition to finding time to keep up with the latest innovations and research, you must constantly be alert for computer-related problems.
An IT service provider is the best option for a practice like yours looking for a more efficient way to manage technology. Erickson Dental Technologies is devoted to delivering top-notch services to dental offices of every size and budget. Contact us today to learn more about how we can help improve your practice.